What can you gain from having a personal coach?
I'm guessing that if you are over 50 and already training, you want to keep the conditioning you already have, and even improve on it. Believe it or not, for most people it is possible to be in the best shape of their life after age 50. Unfortunately, most people only scratch the surface of what they could be.
In my 60+ years of training and coaching what I have seen is that most people put in the time and effort, but get sub-optimal results. They make the same mistakes over and over and never have a program that is specifically set up for their unique needs.
That is why I'm offering to help you get to your unique goals with individualized programs and feedback that comes with personal coaching.
What results do you want?
Look really good
Have a lean muscular body
Get better at your sport
Enhanced athleticism
Train injury free
Keep improving year after year
I want you to experience both the joy of reaching a goal, and the sense of satisfaction that comes from doing solid training that produces good results. I can make this claim because I was able to do this for myself and help many others do the same. Check out my brief bio:
25 years of competing as a master powerlifter at the national and international level
60+ years of lifting weights
22 years of competitive running + competed in 6 other sports
Coached men and women of all ages including high school and college athletes, young adults, senior athletes and people who just wanted to get in shape.
Trained hard and "smart" my entire career and avoided serious injury and rapidly rehabilitated minor injuries
Enjoyed a full professional career as a PhD research scientist in an area completely separate from sports and fitness
If you do the math, you will see that I'm currently well beyond age 50. So, wherever you are as a senior athlete, I can honestly say that I have "been there". I know first hand the unique training issues that serious senior athletes encounter.
As a coach my only focus is your success.
Everyone has their own unique goals and desires. I'll work with you to help you reach your own special goals.
You may wonder, what is it like to work with me? I'm always positive and upbeat. I'm low key and have a good sense of humor, When I was a strength coach for a high school football team, I had the players call me by my first name, never raised my voice, and got them to work really hard on getting bigger and stronger.
Some coaches seem to think that yelling and intimidation are the ways to get people to succeed. I seek to inspire people to be the best they can be.
If you are an athlete or a serious fitness buff over age 50 (including those who are way over 50), I can help you achieve things you never thought possible. This applies whether you want to do powerlifting, another sport, or just want to look and feel great.
To get started, send me an e-mail at the address below. Briefly tell me where you are now, and what you want to accomplish.
richard@MidLifeHardBody.com
Let's get started on making you the best you can be. I look forward to hearing from you.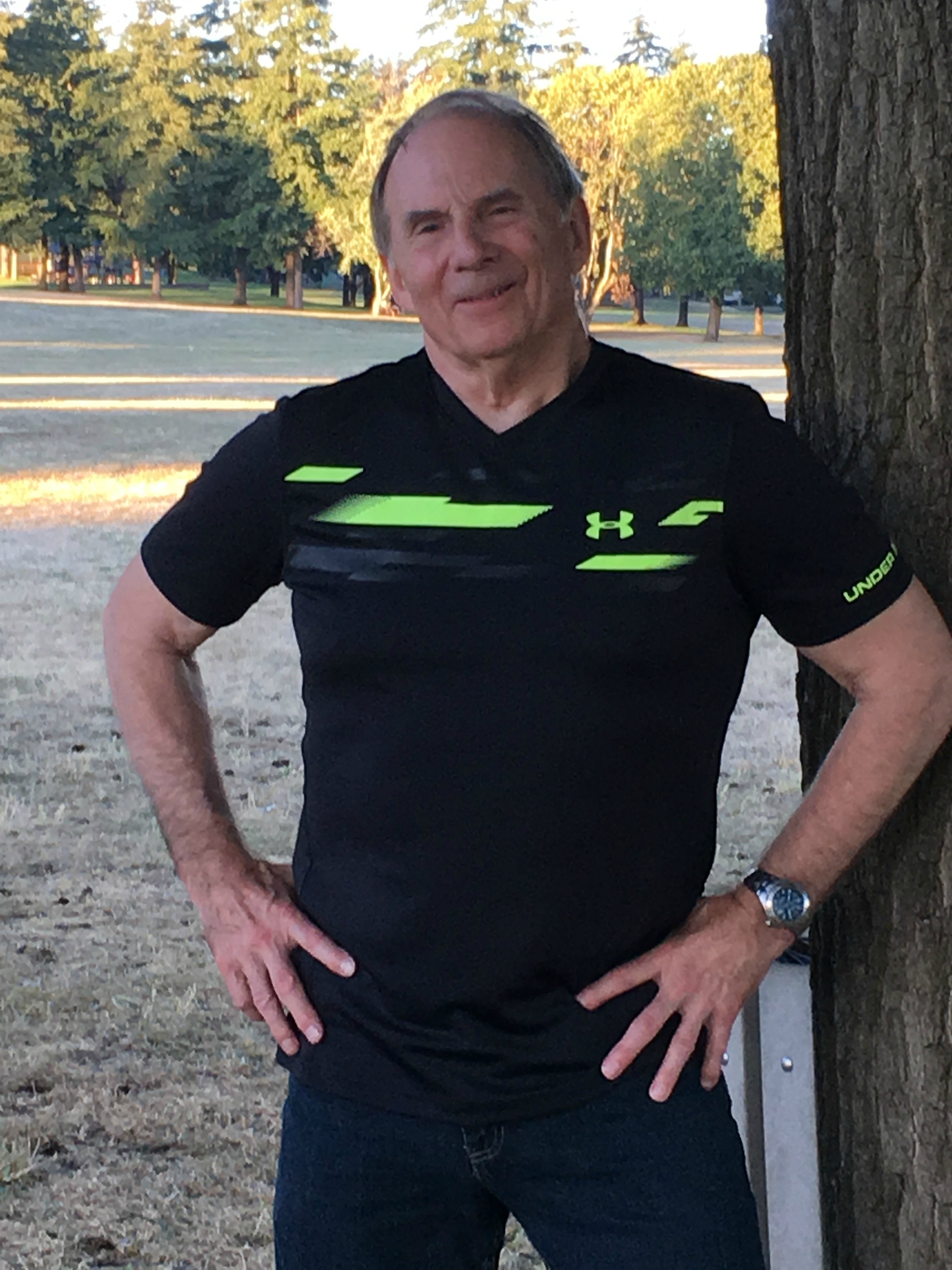 Initial phone consultation and monthly program via email. Questions answered by email ($329)
Coaching Calls (Premium): Initial consultation and monthly program. Twice a month coaching calls. ($997/month)