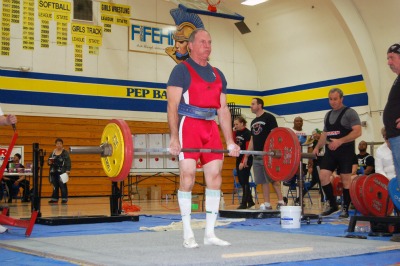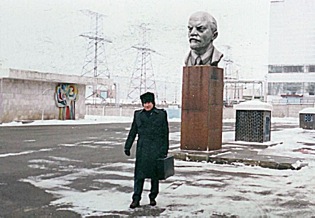 You may be asking yourself why would I take advice from this guy?
For starters, I have 27 years of experience being fit over age 50. The pictures on this page are of me age 72-77.
Another thing, Im probably not your typical fitness guy. My 35-year professional career was as a PhD scientist and manager in research and development. I was also (briefly) a university professor. My working life was devoted to doing research, directing research programs, and managing research organizations.
In my professional career, I traveled all over the world, and had the unique opportunity to work in Russia and Ukraine from 1995-2001 when huge changes were taking place in those societies.
My personal life includes marriage, two kids, and now four grand kids.
But, youre probably more curious about my fitness credentials.
I began lifting weights in 1955 to get ready to play high school football. At that time, no one lifted weights for football conditioning. The general belief back then was that lifting weights would make you muscle bound and unable to move. Boy were they wrong.
As a high school kid I competed in the ball sports and wrestling. In college, I competed on the Michigan State team in Olympic style weightlifting.
After college, I spent three plus years in the Navy, including a stint in Vietnam.
In graduate school at the University of Oregon, I got involved in track. I started out as a sprinter, but was strongly influenced by the world class middle distance runners who were at the school at that time.
I began competing in track in 1966. I continued to compete in races for the next 22 years, at distances ranging from 100 meters to 15 miles.
This took place during the time I was a full-time researcher/manager. I found that working out really helped keep me mentally and physically on top of my game. I also used my skills as a researcher to get the most I could out of my training.
In 1987, I decided to go back to weightlifting. I competed in powerlifting for the next 25 years. In that time, I was in 12 national championships, and placed 2nd in the Masters World Championships in South Africa in 2005.
I was selected to the Washington State Powerlifting Hall of Fame in 2009. I was also a meet promoter for 10 years, and a national referee in powerlifting for 21 years.
The video below is of me competing in the 2008 North American Championships in Aruba. One of my main memories of that event is that the temperature inside the lifting venue was a balmy 95 degrees with 90% humidity.
My personal bottom line on working out for 60+ years is that at age 77 I hop out of bed every morning feeling like Im 35.
I believe that my experience can be a big help to you in your quest to achieve your own fitness goals. After all, I have 27 years of experience being over 50.